What is the EDP Bootcamp?
The Economic Development Practitioner (EDP) Bootcamp provides an opportunity for Economic Development Practitioners from various regions and organisations to develop their professional capabilities, networks and access to resources.
This event is proudly supported by
Economic Development Australia
and is presented by
REMPLAN
in association with
Dench McClean Carlson
and
SOCOM
.
When
30 & 31 August 2012


Where
Bendigo, Victoria


Cost
$795 per person (excl GST)

$100 discount for EDA Members
$150 discount for new EDA Members
Aim
The Economic Development Practitioner Bootcamp aims to provide participants with strategic and practical insights and understanding into a range of contemporary influences and issues relevant to economic development.
Learning Objectives
The Economic Development Practitioner Bootcamp has the following learning objectives:-
The identification and development of a deeper understanding of key trends and influences relevant to economic development and their likely implications for strategy development and program implementation
The identification and development of an greater understanding of practical methodologies and tools to assist the economic development process
The identification of information sources relevant to the economic development process and how to access these resources
Opportunities
With a clear focus on the practical rather than theoretical, the aim is for participants to gain insights and understanding into a range of contemporary influences and issues relevant to economic development:
Low carbon transition
Economic analysis
Land use planning
Working with Government
Digital economy
Social media
Infrastructure development
Workforce development
The Bootcamp will also provide participants with an opportunity to expand their network of economic development professionals and peers
Participation Fee
$795 per person (excl GST)
$100 discount for
EDA
Members
$150 discount for new
EDA
Members
Registration
Please register via the form below.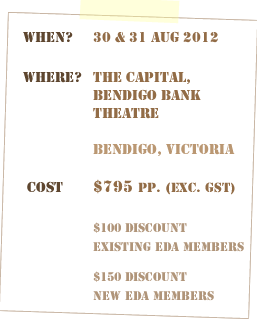 Program
Day 1 - Thursday August 30
9.00 am

Bootcamp Registration / Coffee

9.15 am

Bootcamp Introduction

Overview of Bootcamp program




John Stevens - Dench McClean Carlson

9.30 am

Michael McAllum - Futurist - Global Foresight


10.45 am

Morning Tea

11.00 am

Implications for Economic Development and Investment

Jack Holden - Fonterra


12.00 pm

Where is it going?

Jennifer Cromarty - Account Director, SOCOM

12.45 pm

Lunch

1.15 pm

Engaging with the business and investor community, new tools for economic development

Jennifer Cromarty - Account Director, SOCOM

2.30 pm

New business models and employment arrangements

Dr Tim Williams - Leader – Public Policy and Place Making, Arup and CEO, Committee for Sydney


3.45 pm

Afternoon tea

4.00 pm

Understanding the local economy, Industry trends, identifying potential opportunities and impact modelling

Matthew Nichol – REMPLAN


5.15 pm

Break

6.00 pm

Bendigo Art Gallery Statue Room

Dinner Speaker:

Brian Gould

- Manager, Economic Development, City of Greater Bendigo
Day 2 - Friday August 31st
6.15 am

Participants have the opportunity to undertake a work-out with a qualified fitness instructor on Friday morning

8.00 am

Richard Milne - Regional Director, Loddon Mallee Region, DPCD and Executive Officer, Loddon Mallee RDA


9.00 am

Raph Krelle - Centrum Town Planning

10.00 am

Morning Tea

10.15 am

David Rolland - Manager - Strategy & Economics, GHD


11.00 am

Key Challenges and Trends

Chris Buckingham - Destination Melbourne

12.00 pm

Lunch

12.30 am

Bringing it all together

John Stevens - Dench McClean Carlson

1.00 pm

Practical Exercise

Matthew Nichol / John Stevens

3.30 pm

Program Close

Dinner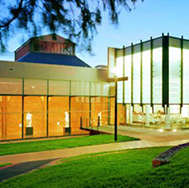 When
6pm Thursday Night


Where
Gallery Cafe
Bendigo Art Gallery

Entry to the Gallery Cafe is via Bendigo Art Gallery or Park Lane, off View Street. You may also access the Cafe via Rosalind Park.


BootCamp for the Body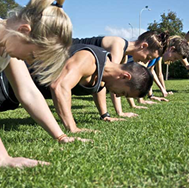 Participants have the opportunity to undertake a work-out with a qualified fitness instructor on Friday morning.
| | |
| --- | --- |
| When | 6.15am sharp Friday morning. Session will conclude by 7.00 am |
| Where | View Street entrance of the Queen Elizabeth Oval (QEO) |
BootCamp for the Body will be at no cost to participants
The BootCamp for the Body will be led by Fernwood Fitness, a local Bendigo success story. For those who know about Fernwood we can confirm that this outdoor personal trainer session will be open to women and men.
Participants are asked to wear clothing that they feel comfortable in for this session including appropriate footwear (no sandals or thongs please).
A fitness evaluation form will be provided on Thursday morning – participation at Boot Camp for the Body will require the completion of this form.

Accommodation
For accommodation options, Bendigo Tourism is a great source of local information:
www.bendigotourism.com/accommodation
1800 813 153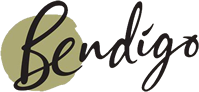 Speaker: Michael McAllum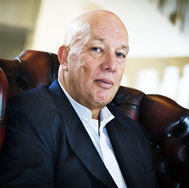 Understanding the Future Demands for Economic Development
(Day 1, 9.30am)
Michael McAllum is an internationally recognised speaker, author and facilitator consultant. As a futures architect, his focus is on the significant transitions required to sustain a viable 21st century society and economy and designing the transformations that demands of organisations, cities and regions. Based in Melbourne, Michael has worked with a broad spectrum of public and private sector organisations for over 20 years. He is a Distinguished Fellow of the Asian Foresight Institute, is one of a select group known as Future Voices and is currently engaged in leading a conversation about a future sustainable food system for Australia.

Speaker: Jack Holden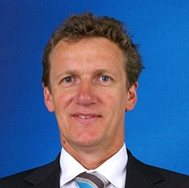 The Low Carbon Economy - implications for Economic Development and Investment
(Day 1, 11.00 am)
Sustainability Strategy Manager, Fonterra Australia
Jack's role is to support Fonterra's in dealing with the range of sustainability challenges that face the world's largest dairy processor.
Jack has specialized in sustainability, particularly in food and natural resources. He has been sustainability practitioner for over 15 years including working for industry, consulting and governments across Australia, NZ and Asia.
Prior to starting with Fonterra in 2010 he was a sustainability consultant for both KPMG and Ecos. Before this he was a senior analyst for the Victorian Government's Greenhouse Policy Unit and led the Sustainability Team at the City of Melbourne.
Jack has also been a Landcare Co-ordinator in the Southern Otways and a catchment management advisor for the Dept of Primary Industries in Colac.
His experience includes sustainability strategy development for large companies, low carbon growth, energy & water efficiency, forest & soil carbon projects.
Other activities include:
Author of the "CEO's Guide to Carbon in Asia Pacific".
Member of the Sustainability Committee of the Australia Food & Grocery Council
Banksia Award finalist for the "CarbonTender" treegrowing project
Bachelor's Degree in Environmental Management & Masters in Public Policy & Management

Speaker: Jenny Cromarty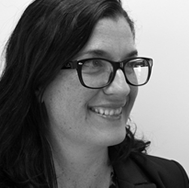 Retail - Where is it going?
(Day 1, 12.00pm)
Social Media Workshop - engaging with the business and investor community, new tools for economic development
(Day 1, 1.15pm)
Account Director, SOCOM
As an Account Director at Socom, Jennifer drives the priorities, stakeholder and government relationships of several Secretariats of Local Government groups of Majors and CEOs including
Regional Cities Victoria
, Central Highlands and Gippsland Local Government Network. Heading the Government Relations arm of the consultancy, Jennifer provides high level advice regarding current policies of State and Federal Government and devises research reports, budget submissions, briefing papers and programs relevant to achieving the groups' aims. Jennifer is also highly active in the push for greater digital productivity in regional Victoria and is working with the State and Federal Government on initiatives to drive capability for business and the community. Recently she was awarded the contract to develop the Gippsland Broadband Engagement Plan.
From early 2008 until May 2011, Jennifer was the Director of Corporate Affairs and promoted to Deputy Executive Director (in July 2009) of the
Australian Retailers Association
(ARA). Over that period, she worked across all levels of strategic management and operational control including finance, IT, HR, contract management, policy development, public relations, sales & marketing. Guiding the ARA through a great period of turmoil and change, she developed a reputation for credible policy development and effective strategic and communication planning recognised by government, stakeholders and retailer members With over 17 years experience in public relations, Jennifer holds a membership of the Institute of Public Administration Association VIC (IPAA), sits on the Board of the
Australian Sporting Goods Association
and is a committee member of the Central Geelong Looking Forward Advocacy Group and the Newtown Chilwell Football Netball Club.

Speaker: Tim Williams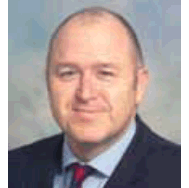 The Digital Economy
(Day 1, 2.30pm)
Leader – Public Policy and Place Making, Arup and CEO, Committee for Sydney
Dr Tim Williams is a Principal at the global management consultancy Arup and runs our policy and place-making team. He also works part-time as the CEO of the Committee for Sydney , seconded from Arup. Tim has an international reputation in economic development and urban renewal having been a special advisor to ministers in England, Wales and Australia. His last role before coming to Australia was the senior advisor to the CEO of Lend Lease on the building of the Olympic Athletes' Village in East London. He was a founding associate member of the Prime Minister's Delivery Unit in the UK.
Prior to his arrival in Australia in 2010, Tim was Managing Director for Navigant Consulting Public Services in London where he built a team of 25 working on housing, regeneration, local government and education projects. He was acknowledged as one of the UK's leading housing, local government and urban regeneration/ regional development specialists. In 2003 Tim was named as the UK's Regeneration Personality of the year. This was based on his leadership between 1998 and 2003 of the UK's biggest urban renewal project, the Thames Gateway Partnership of which Tim had been CEO. His work helped bring the Olympics to East London and significant infrastructure projects such as Channel Tunnel rail Link and Crossrail. Following this he was appointed to be special advisor to 5 consecutive housing and local government ministers at Cabinet level. In this role he created the Homes and Communities Agency with its $10b budget. He helped design in this role and later a number of urban renewal delivery vehicles and development corporations such as the Thames Gateway Development Corporation.
Since arriving in Australasia, Tim has advised a range of councils and state governments on housing and urban regeneration in NSW, Victoria and South Australia and made a name for himself as a leading thinker on high speed broadband and the digital economy. His report on 'Connecting Communities: The impact of broadband on communities in the UK and its implications for Australia' was launched at the National Press Club in Canberra in February 2011 and was welcomed by all sides in the debate. He has given evidence to the Federal Parliament's inquiry into the NBN and is now advising a number of state and local governments on their digital economy strategies. He researched and wrote a separate version of Connecting Communities for New Zealand and presented it at a number of briefings for decision-makers there in mid to late 2011.He is currently advising the Dunedin Council CEO on a local economic strategy.
Tim's most recent project of scale has been a major report on housing supply for the McKell Institute in NSW, called 'Housing for All', published in April. This has already had an impact on state housing policy. Tim is also a 'specialist advisor' on affordable housing to the Federal Government .Because of his international experience in urban renewal and city development Tim has since November 2011 been strategic advisor to the Committee for Sydney, a business led advocacy organisation with members from the most strategically minded and significant organisations in Sydney.

Speaker: Matthew Nichol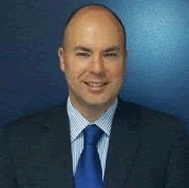 Economic Analysis - Understanding the local economy, Industry trends, identifying potential opportunities and impact modelling
(Day 1, 4.00pm)
Director and Principal Economist - Compelling Economics
Matthew has been working in the field of regional economics of since commencing his work with Ian Pinge at La Trobe University in developing and supporting early versions of REMPLAN more than ten years ago.
REMPLAN is an economic analysis software package designed for use by economic development practitioners. REMPLAN provides detailed economic data for single or combinations of local government areas and also incorporates a dynamic economic modelling capability to allow the analysis of 'what if' scenarios.
Matthew is currently working on projects that integrate regional economic development with strategic planning at a municipal level. An aspect of this work is the linking of "in-house" analytical resources utilised by economic development practitioners with public access economic profiles that promote local economies and provide strategic insights and direction to businesses, potential investors and government agencies.
Example:
www.economicprofile.com.au/auburn
Matthew is committed to providing a consistent, robust and transparent approach to the provision of region-specific economic data and analysis.
Bachelor Business (Hons.) majoring in Economics with a Statistics minor.

Speaker: Brian Gould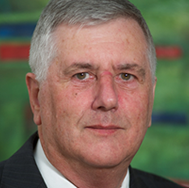 Dinner Speaker
(Day 1, 6.00pm)
Manager, Economic Development, City of Greater Bendigo
Brian Gould joined the City of Greater Bendigo in 1995 following five years with the Victorian Government (Regional Development) and some twenty years with the Federal Government (Employment/Education and Aboriginal affairs). In 1996 following a restructure, he became the Manager of the Economic Development Unit and remains in that position today.
Over this time there has been a significant growth in the Bendigo economy built on a steady growth in population. The latest available information indicates that the Economic output of the City is over $10Billion per annum and the population continues to grow between 1.5 and 2% on an annual basis.
Interestingly the latest Federal Government Unemployment data shows that Bendigo has an unemployment rate of 4.9% which is lower than Melbourne, lower than the Victorian average and lower than the national average. Staff within Economic Development cover the critical areas of industry and business development, workforce attraction and retention, business analysis and Bendigo Airport management and until recently, a Regional Skilled Migration program.
As a Manager of long-standing, Brian proposes to highlight both the challenges and opportunities for Bendigo and flow-on effect into our neighbouring municipalities.

Speaker: Richard Milne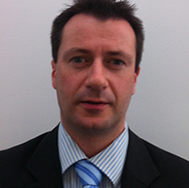 Working with Government
(Day 2, 8.00am)
Regional Director, Loddon Mallee Region, DPCD and Executive Officer, Loddon Mallee RDA
17 years experience in economic development.
Assisted more than 500 businesses with issues relating to expansion, business growth or constraints.
Understands government business assistance programs.

Speaker: Raph Krelle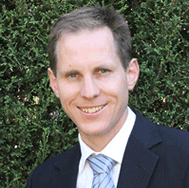 Planning for Economic Development
(Day 2, 9.00am)
Centrum Town Planning
Raph has worked in the fields of urban planning and land economics for 14 years. During this time he has worked in local government planning roles and in the consulting industry in Melbourne and Bendigo.
In 2007, he established Centrum Town Planning. The firm has a focus on town planning in rural and regional areas of Victoria.
Raph's client base includes local government clients, developers, industry organisations, community and private sector organisations. He works regularly with economic development officers on planning projects in rural and regional Victoria.
Raph's work brings him in close contact with all aspects of the planning system, including the permit application and planning scheme amendment processes, and key authorities such as VCAT and planning panels.
Raph has prepared structure plans for a residential growth corridor in Strathfieldsaye (Bendigo) and the key industrial growth corridor in Echuca. Other planning projects have included:
major shopping centres;
supermarkets;
landfills;
airports;
industrial estates;
residential subdivisions;
office, residential and retail buildings;
planning scheme reviews.

Speaker: David Rolland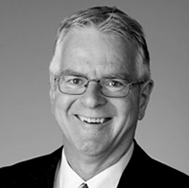 Infrastructure Development
(Day 2, 10.15am)
Manager - Melbourne, Strategy & Economics, GHD
David is a Principal Civil Engineer with GHD with over 35 years' experience in both the private and public sectors. David has extensive experience throughout Australia in the areas of transport and infrastructure. This includes being General Manager Productivity and Technology at the National Transport Commission in Melbourne from 2005 to 2007, working on national transport reform projects. Prior to this David was the Senior Director of the Road User Division of the Department of Planning and Infrastructure in the Northern Territory, Australia.
David has held a number of senior management positions in the NT Government including the Department of Planning and Infrastructure, Power and Water Authority, Local Government and the Chief Minister. David has also held various engineering positions with VicRoads in Melbourne

Speaker: Chris Buckingham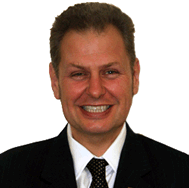 Tourism - Key Challenges and Trends
(Day 2, 11.00am)
Chief Executive Officer - Destination Melbourne
With an unparalleled enthusiasm for all things that relate to the visitor experience, Chris leads Destination Melbourne with remarkable passion and pride.
Born in England, Chris migrated to Australia in 1979. Now a naturalised Australian, proud resident of Gippsland and avid advocate for all things Melbourne, Chris is a Graduate Member of the Australian Institute of Company Directors; member of Vecci's Executive Council and an active member of the Victorian Tourism Industry Council.
An enthusiastic pioneer of social media and leads the digital race with cracking blog, keeping the industry informed via his facebook and LinkedIn pages. Click here to catch up on all his informed opinions.
Chris is also a proud V/LINE season ticket holder, which he uses for his daily commute from Warragul. Where he can be found walking the dogs, with his children, Mietta and Thomas, hanging ten at his favourite surf spot at Inverloch or drinking champagne at dusk with partner Mikaela.
Chris is also a paid up and proud member of the Melbourne Rebels and a passionate supporter of the Collingwood Football Club.

Speaker: John Stevens
Economic Development Strategy Making - bringing it all together
(Day 2, 12.30pm)
Dench McClean Carlson