What is the EDP Bootcamp?
The Economic Development Practitioner (EDP) Bootcamp provides an opportunity for Economic Development Practitioners from various regions and organisations to develop their professional capabilities, networks and access to resources.
This event is proudly supported by
Rural Councils Victoria
and is presented by
Dench McClean Carlson
in association with
REMPLAN
.
When
28 February - 1 March 2013


Where
Wyndham Resort, Torquay, Victoria


Cost
Free for RCV Members (2 per council)

$795 (Excl GST) for non-RCV members
Aim
The Economic Development Practitioner Bootcamp aims to provide participants with strategic and practical insights and understanding into a range of contemporary influences and issues relevant to economic development.
Learning Objectives
The Economic Development Practitioner Bootcamp has the following learning objectives:-
The identification and development of a deeper understanding of key trends and influences relevant to economic development and their likely implications for strategy development and program implementation
The identification and development of an greater understanding of practical methodologies and tools to assist the economic development process
The identification of information sources relevant to the economic development process and how to access these resources
Opportunities
With a clear focus on the practical rather than theoretical, the aim is for participants to gain insights and understanding into a range of contemporary influences and issues relevant to economic development:
Low carbon transition
Economic analysis
Land use planning
Working with Government
Digital economy
Social media
Infrastructure development
Workforce development
The Bootcamp will also provide participants with an opportunity to expand their network of economic development professionals and peers
Registration
Please register via the form below.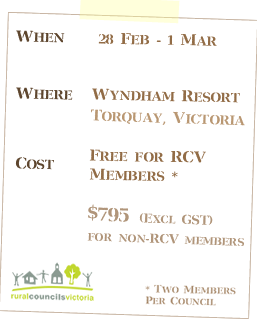 Program
Day 1 - Thursday Feb 28th
8.45 am

Registration

9.00 am

Introduction

John Stevens - Dench McClean Carlson

9.15 am

Michael McAllum - Futurist - Global Foresight

10.15 am

Break

10.30 am

Raph Krelle - Centrum Town Planning

11.45 am

Understanding the local economy, Industry trends, identifying potential opportunities and impact modelling

Matthew Nichol – REMPLAN

12.15 pm

Lunch

12.45 pm

Where is it going?

Jennifer Cromarty - Account Director, SOCOM

1.30 pm

Greg Davis, Director, Taktics4

2.30 pm

Break

2.45 pm

Engaging with the business and investor community, new tools for economic development

Jennifer Cromarty - Account Director, SOCOM

3.30 pm

David Rolland - Manager - Strategy & Economics, GHD

4.30 pm

Understanding the local economy, Industry trends, identifying potential opportunities and impact modelling

Matthew Nichol – REMPLAN

5.00 pm

Break

6.00 pm

Pre-Dinner Drinks

6.15 pm

CEO - Western Plains Pork

6.45 pm
Day 2 - Friday March 1st
8.30 am

Richard Milne, Senior Business Development Manager, Barwon South West Region

9.15 am

Via Video-Link: New business models and employment arrangements

Jenny Coppock - Manager Economic Development at Auburn City Council

10.15 am

Break

10.30 am

Implications for Economic Development and Investment

Jack Holden - Fonterra

11.30 am

Key Challenges and Trends

Roger Grant - Executive Director - Geelong Otway Tourism

12.30 pm

Lunch

1.00 pm

Bringing it all together

John Stevens - Dench McClean Carlson

1.15 pm

Practical Exercise

Matthew Nichol / John Stevens

3.15 pm

Program Close

Accommodation
The venue for Bootcamp is Wyndham Resort Torquay, please contact them directly for availability:
(03) 5261 1500
100 The Esplanade
Torquay, Victoria, 3228
Map:
Wyndham Resort Torquay
For other accommodation options, Geelong Otway Tourism is a great source of local information:
www.visitgeelongotway.com
(03) 5223 2588
Level 1 - 48 Brougham St
Geelong VIC 3220

Speaker: Tim Croagh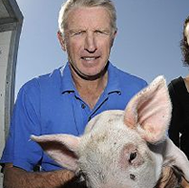 Passionate about Free Range Bred pig farming
(Dinner Speaker)
Since 1997 Tim and Judy invested and managed Western Plains Pork, P/L. Tim as CEO and Executive Director and Judy as Marketing Manager. The commitment, vision, hard work and expertise has contributed to the free range outdoor piggery growing from 500 sows in 1997 to 3000 sows in 2012, producing 50,000 piglets with a turnover of $11million annually. Shareholders have experienced excellent capital growth and dividends. Western Plains Five Star Free Range Pork is found in fine dining restaurants Australia wide, John Harbour Quality Butcher in Ballarat and supply George Weston Foods/KR Castlemaine.
In all areas of their work as a couple, they have continually sought to be industrious, innovative and ethical. This has contributed to pasture improvements, identifying and using best practise in stock handling, ethical standards for outdoor pigs.

Speaker: Michael McAllum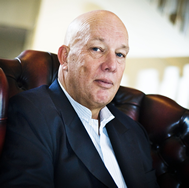 Understanding the Future Demands for Economic Development
(Day 1, 9.15 am)
Michael McAllum is an internationally recognised speaker, author and facilitator consultant. As a futures architect, his focus is on the significant transitions required to sustain a viable 21st century society and economy and designing the transformations that demands of organisations, cities and regions. Based in Melbourne, Michael has worked with a broad spectrum of public and private sector organisations for over 20 years. He is a Distinguished Fellow of the Asian Foresight Institute, is one of a select group known as Future Voices and is currently engaged in leading a conversation about a future sustainable food system for Australia.

Speaker: Roger Grant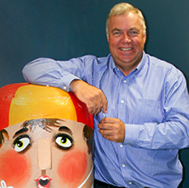 Tourism - will the real tourism sector please stand up?
(Day 2, 11.30 am)
Roger Grant has been the Executive Director of the Regional Tourism body Geelong Otway Tourism for the last 18 years. Geelong Otway Tourism is an incorporated association that represents five municipal councils and five local tourism bodies. It is recognised throughout Australia as a 'best practice partnership model' that has delivered significant economic benefit for all the communities involved.
Geelong Otway Tourism is a partnership between the tourism industry and local government and represents over 1,000 tourism businesses and five local government areas.
Ten years ago as Executive Director Roger established a dedicated unit within Geelong Otway Tourism to focus on Business Tourism (Meetings, Conferences and Exhibitions). This was a highly successful strategy with Geelong Otway Tourism winning the Victorian and the Australian Tourism awards for Business Tourism each year since 2004, reaching Hall of Fame status.
Roger has sat on numerous boards and was Chairman for quite a few. He was Chairman of Great Ocean Road Marketing for 7 years, Chairman of Tourism Alliance Victoria for 5 years and Chairman of Geelong Area Consultative Committee for 7 years. Roger has also been active in international marketing as one of the Directors of Victoria's Great Southern Touring Route for the past 18 years.
Roger is also one of the Directors on the Geelong Major Events Committee and is currently on the Panel of Experts for the United Nations World Tourism Organisation.
Roger was awarded the 2004 Victorian Tourism Award for outstanding contribution by an individual. Further to this Roger was awarded a Churchill Fellowship in 1994 and ANZAC Fellowship in 1987 – both these awards were associated with touring and nature based tourism in North America and New Zealand. In 2006 Roger was awarded Life Membership from Corio Bay Innovators. Most recently Roger was awarded a Life Membership from Tourism Alliance Victoria.

Speaker: Raph Krelle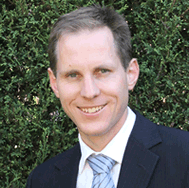 Planning for Economic Development
(Day 2, 10.30 am)
Centrum Town Planning
Raph has worked in the fields of urban planning and land economics for 14 years. During this time he has worked in local government planning roles and in the consulting industry in Melbourne and Bendigo.
In 2007, he established Centrum Town Planning. The firm has a focus on town planning in rural and regional areas of Victoria.
Raph's client base includes local government clients, developers, industry organisations, community and private sector organisations. He works regularly with economic development officers on planning projects in rural and regional Victoria.
Raph's work brings him in close contact with all aspects of the planning system, including the permit application and planning scheme amendment processes, and key authorities such as VCAT and planning panels.
Raph has prepared structure plans for a residential growth corridor in Strathfieldsaye (Bendigo) and the key industrial growth corridor in Echuca. Other planning projects have included:
major shopping centres;
supermarkets;
landfills;
airports;
industrial estates;
residential subdivisions;
office, residential and retail buildings;
planning scheme reviews.

Speaker: Richard Milne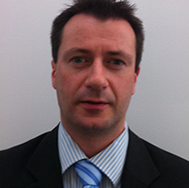 Working with Government
(Day 2, 8.30 am)
Senior Business Development Manager, Barwon South West Region
Richard Milne is the Senior Business Development Manager for the Department of Business and Innovation for the Barwon South West Region as well as being Assistant Regional Director for the Department of Planning and Community Development. He leads a team responsible for a range of key regional strategic projects as well as playing a co-ordinating / supporting role in a number of statewide strategic projects. Richard has recently returned to the Barwon South West Region after being the Regional Director in the Loddon Mallee region. Richard has 20 years of experience in the economic development field, particularly in investment facilitation.

Speaker: Jenny Coppock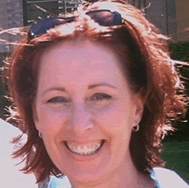 Digital Economy
(Day 2, 9.15 am)
Manager Economic Development at Auburn City Council
Jenny will be joining us via video link from Sydney.

Speaker: Greg Davis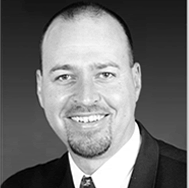 Attracting Retailers back to our Towns
(Day 1, 1.30 pm)
Director, Taktics4
The lack of quality retailers and real choice remains a major dilemma that continues to plague the perceptions of our regional cities and communities. This shortage of retail and other commercial service facilities that are so readily accessible to urban communities is increasingly cited in decisions by departing populations.
Yet our regional communities continue to struggle with targeting, attracting and retaining the services and facilities necessary to retain an increasingly impatient community. We ruefully ponder every future opportunity for major retail development yet we rarely seem to proactively facilitate their arrival. And when it's time for a national retail chain to come to town – we either aren't ready for it or feel threatened by the impact they may have on local businesses.
Arguments become torn between balancing the needs and desire by the local community and the potential negative impact on long term existing businesses. Attracting retailers to our regional towns will stimulate economic growth. Yet we do not devote sufficient time and resources to attracting those retailers.
This presentation uses case studies and modelling to highlight the techniques and mechanisms available in attracting influential development and retailers to our regional centres. It highlights
Specific implications of getting the strategy right or wrong
how to exploit the fickle nature of customer behaviour
how to proactive target major retailers and retail developers
how to ensure that the outcome is beneficial to everyone concerned
how to maximise redevelopment opportunities for the town centre
Greg Davis, Director, Taktics4
Greg Davis is a founding Director of Taktics4, a town planning consultancy specifically dedicated to providing consumer market and business strategy advice to organisations responsible for the delivery and management of main streets and town centres.
Greg has an extensive range of consumer, business, planning and design experience in commercial precincts refined over 22 years of domestic and international consulting. His expertise is built on a foundation of 10 years with State and Local Government planning agencies.
Greg's expertise includes:
Analysis of consumer markets – travel patterns, behaviour, needs and expectations, spending profiles
Analysis of business demand drivers – sales, size, market share, performance, spatial distribution and timing
Analysis of centre/precinct commercial design drivers – placement, layout and configuration, land area and staging

Speaker: David Rolland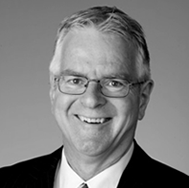 Infrastructure Development
(Day 1, 3.30 pm)
Manager - Melbourne, Strategy & Economics, GHD
David is a Principal Civil Engineer with GHD with over 35 years' experience in both the private and public sectors. David has extensive experience throughout Australia in the areas of transport and infrastructure. This includes being General Manager Productivity and Technology at the National Transport Commission in Melbourne from 2005 to 2007, working on national transport reform projects. Prior to this David was the Senior Director of the Road User Division of the Department of Planning and Infrastructure in the Northern Territory, Australia.
David has held a number of senior management positions in the NT Government including the Department of Planning and Infrastructure, Power and Water Authority, Local Government and the Chief Minister. David has also held various engineering positions with VicRoads in Melbourne

Speaker: Jenny Cromarty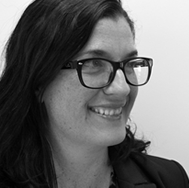 Retail - Where is it going?
(Day 1, 12.45 pm)
Social Media Workshop - engaging with the business and investor community, new tools for economic development
(Day 1, 2.45 pm)
Account Director, SOCOM
As an Account Director at Socom, Jennifer drives the priorities, stakeholder and government relationships of several Secretariats of Local Government groups of Majors and CEOs including
Regional Cities Victoria
, Central Highlands and Gippsland Local Government Network. Heading the Government Relations arm of the consultancy, Jennifer provides high level advice regarding current policies of State and Federal Government and devises research reports, budget submissions, briefing papers and programs relevant to achieving the groups' aims. Jennifer is also highly active in the push for greater digital productivity in regional Victoria and is working with the State and Federal Government on initiatives to drive capability for business and the community. Recently she was awarded the contract to develop the Gippsland Broadband Engagement Plan.
From early 2008 until May 2011, Jennifer was the Director of Corporate Affairs and promoted to Deputy Executive Director (in July 2009) of the
Australian Retailers Association
(ARA). Over that period, she worked across all levels of strategic management and operational control including finance, IT, HR, contract management, policy development, public relations, sales & marketing. Guiding the ARA through a great period of turmoil and change, she developed a reputation for credible policy development and effective strategic and communication planning recognised by government, stakeholders and retailer members With over 17 years experience in public relations, Jennifer holds a membership of the Institute of Public Administration Association VIC (IPAA), sits on the Board of the
Australian Sporting Goods Association
and is a committee member of the Central Geelong Looking Forward Advocacy Group and the Newtown Chilwell Football Netball Club.

Speaker: Jack Holden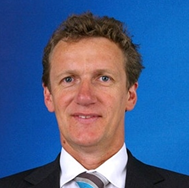 The Low Carbon Economy - implications for Economic Development and Investment
(Day 2, 10.30 am)
Sustainability Strategy Manager, Fonterra Australia
Jack's role is to support Fonterra's in dealing with the range of sustainability challenges that face the world's largest dairy processor.
Jack has specialized in sustainability, particularly in food and natural resources. He has been sustainability practitioner for over 15 years including working for industry, consulting and governments across Australia, NZ and Asia.
Prior to starting with Fonterra in 2010 he was a sustainability consultant for both KPMG and Ecos. Before this he was a senior analyst for the Victorian Government's Greenhouse Policy Unit and led the Sustainability Team at the City of Melbourne.
Jack has also been a Landcare Co-ordinator in the Southern Otways and a catchment management advisor for the Dept of Primary Industries in Colac.
His experience includes sustainability strategy development for large companies, low carbon growth, energy & water efficiency, forest & soil carbon projects.
Other activities include:
Author of the "CEO's Guide to Carbon in Asia Pacific".
Member of the Sustainability Committee of the Australia Food & Grocery Council
Banksia Award finalist for the "CarbonTender" treegrowing project
Bachelor's Degree in Environmental Management & Masters in Public Policy & Management